Don't let your wedding lehenga get done and dusted after the wedding is over! Never wearing it again, apart from may be karva chauth or a super close one's wedding.
But for the amount of money that goes into a wedding lehenga, it definitely deserves to be worn again! And come on, it's too pretty to be worn just once!!! However, reusing a wedding lehenga seems like a far-fetched idea when you want it to look fresh and unique every time you style it. Because who likes to repeat clothes! 😛
To make the ride smoother for you, we have curated some amazing, innovative styles to reuse your wedding lehenga! They're bound to make you go weak in the knees, ladies. So get, set and BOOKMARK!
#1 Top It Up With A Blazer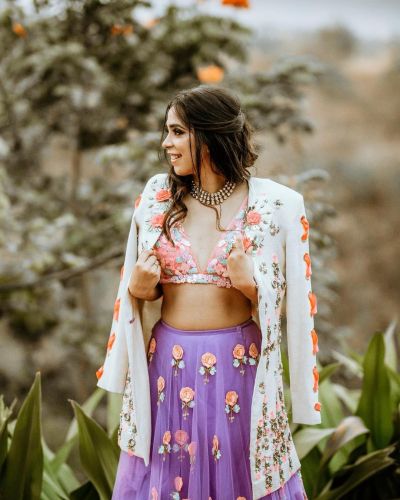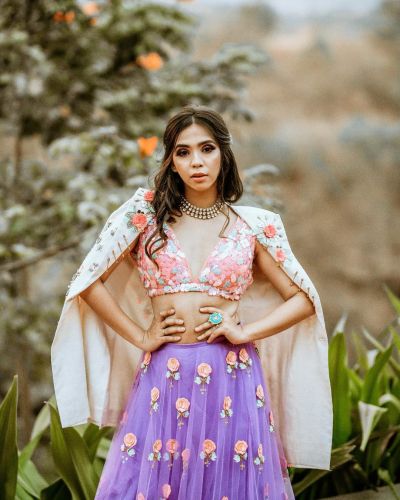 Image via @settlesubtle
Give that dupatta a miss and layer your lehenga skirt with a chic blazer instead! It's cool! Fuss-free. And definitely not done to death.
#2 Add A Modern Vibe 
With

 A Short Kurta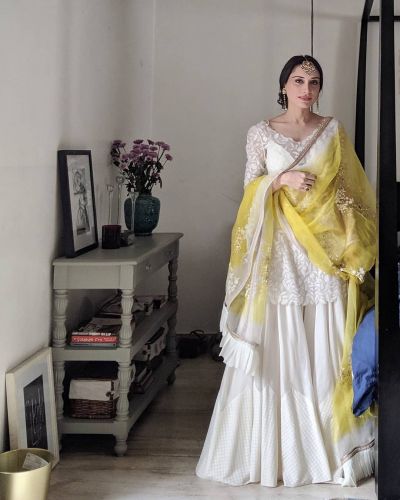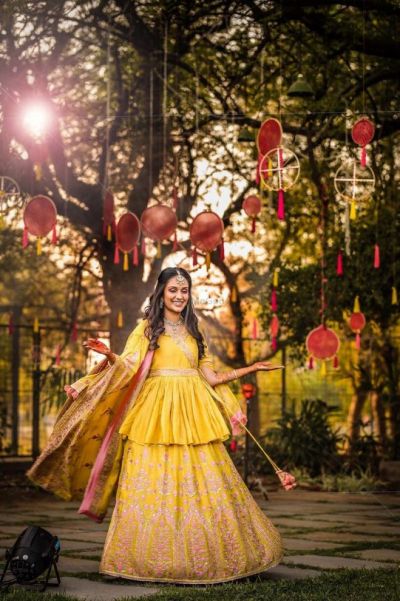 Image via @amrita_thakur & 
Priyam Parikh Pictures
You can always balance your heavy lehenga skirt with a lightweight short kurta! It gives you a break from the conventional blouses and easily adds a modern vibe to your look.
#3 Layer A Long Cape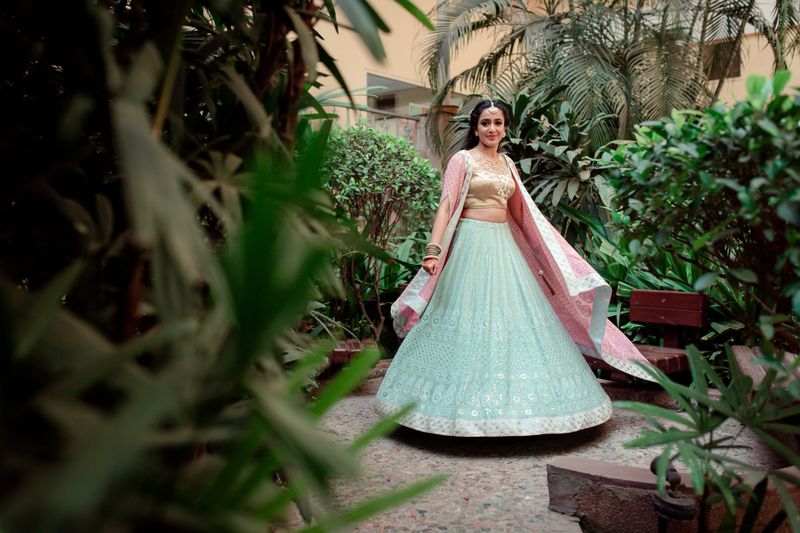 Image via The Wedding Conteurs
This one's super apt for any season depending on what material of cape you choose! Like you can pick silk for winters and a sheer one for summer weddings. Pair it with a simple blouse beneath, and tadaa good to go!
#4 Shine Bright
In

 A Shimmery Crop Top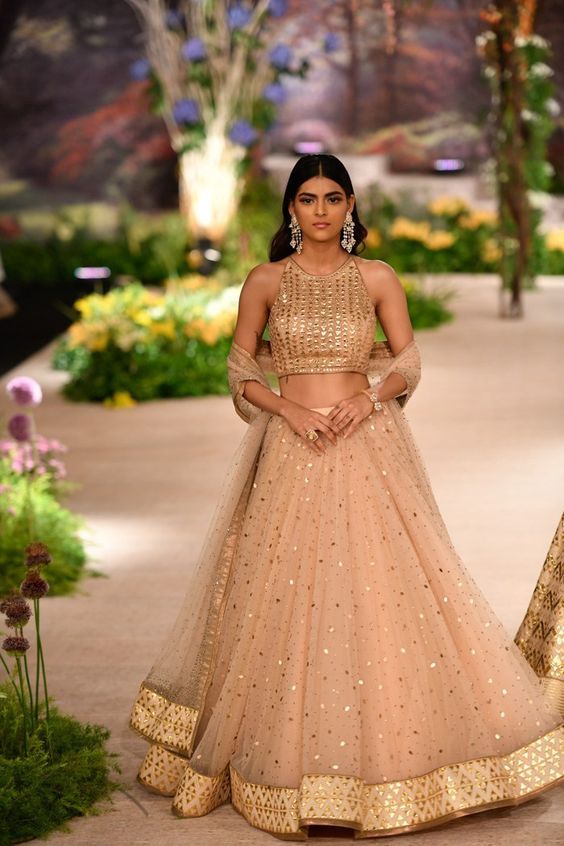 Image via Pinterest
Are you an OTT fan? Then this style is for you! Ditch the blouse and style your lehenga skirt with a shimmery crop top instead! It'll be a perfect blend of modernity with traditional. Psstt.. keep the jewellery light, else you'll attract way to much attention!
#5 Oh! That Timeless Vibe
With

 A Peplum Top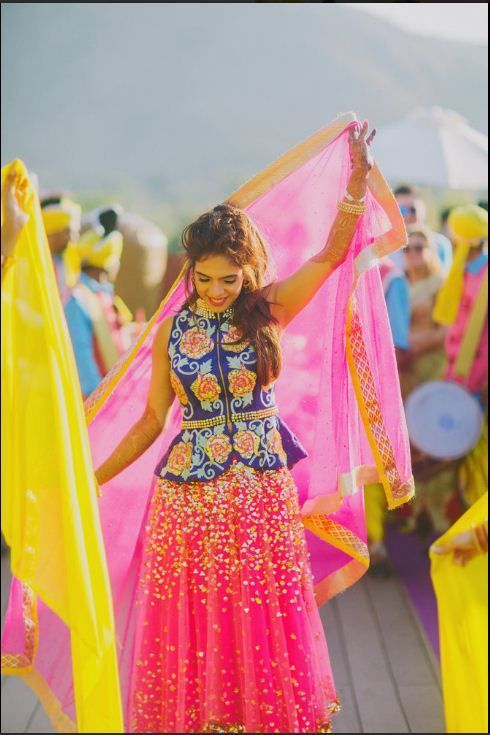 Image via Papa Dont Preach
One has literally forgotten peplum tops, and pairing it with a lehenga has definitely not been done before! Wear it to a day (destination) wedding or at a mehndi ceremony, you'll definitely set some majorrr wedding fashion trends out there.
#6 Look Sassy
In

 An Off-Shoulder Top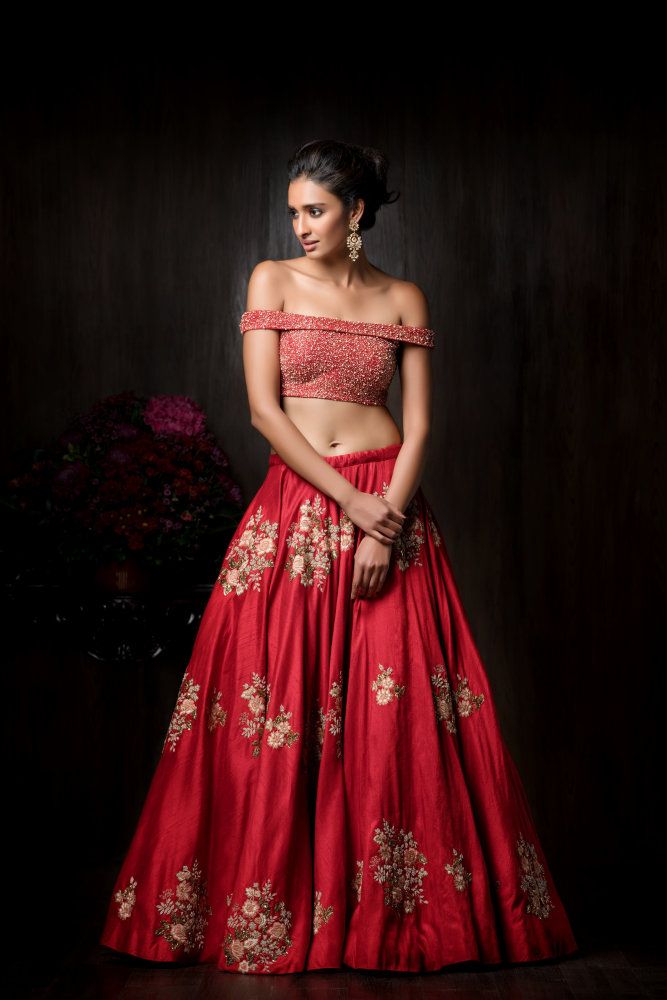 Image via Shyamal Bhumik
Only if you're sure that you'll be comfortable in pulling off an off shoulder top, then go ahead and pair it with your wedding lehenga skirt right away!
#7 You Can Never Go Wrong
With

 A 

White 

Shirt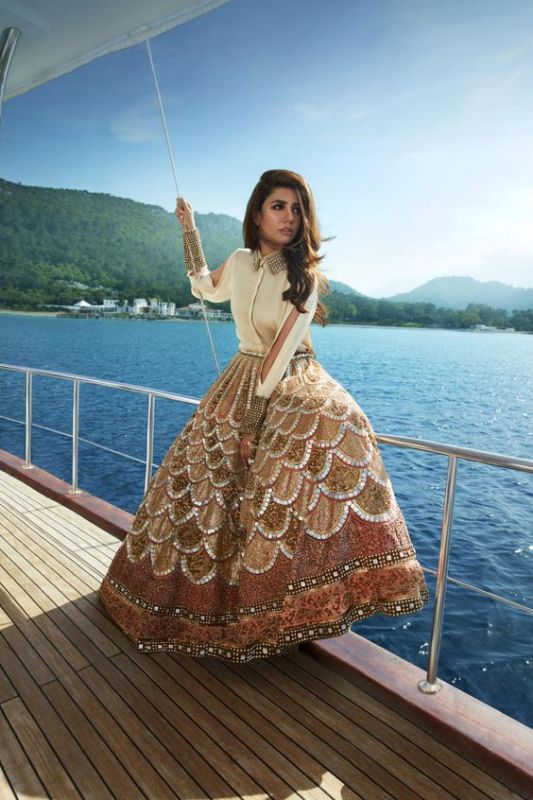 Image via wedmegood
We remember how Anushka made this look popular, and it's definitely here to stay! If you couldn't wear it for your mehndi then it's the right time fulfill your outfit dreams while reusing your ethereal wedding lehenga! Don't forget to add a contrasting satlada haar!
#8 Switch To A Lighter Blouse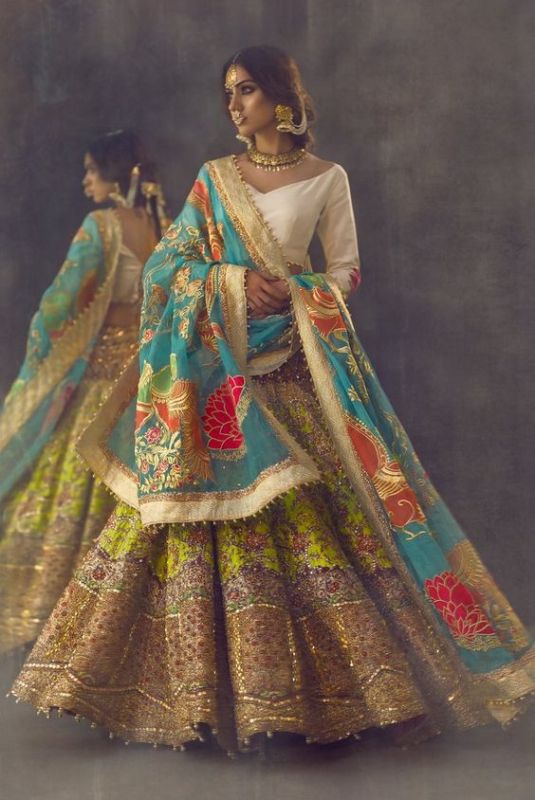 Image via Ali Xeeshan
One cannot even dream of wearing their wedding lehenga to someone else's wedding, until and unless they want guests to get confused about the bride!! HAHA!!. But you can always make it look lighter by opting for a lighter/ plain blouse and a light dupatta! 
#9 Pair It With A Long Anarkali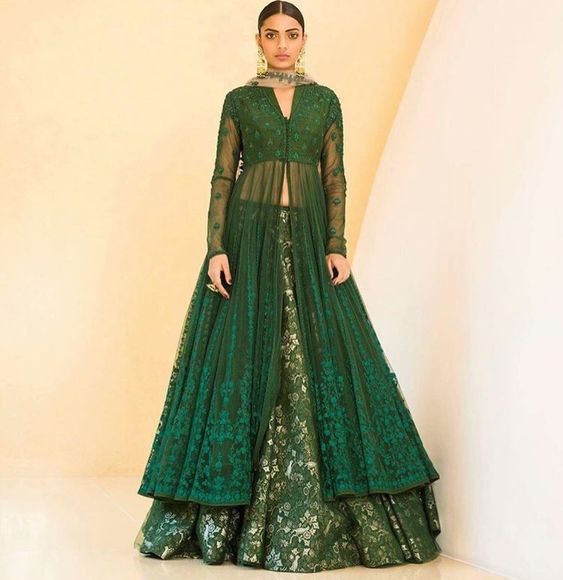 Image via Pinterest
Though with this your lehenga skirt would be hardly visible but trust us, it'll look gorgeous! You can either go for a contrasting Anarkali or one in a similar palette of that of your skirt! 
Woahh! Amidst writing this post, I already styled my wedding lehenga mentally, and can't wait to wear it at a mehndi, wedding or any other ceremony! Can someone send me an invite already?
Do let us know your favorite look out of these, and in case you have more ideas then drop in the comments below!