Chikankari lehengas are all you need for your summer weddings.  After all, they are perfect for and come in delightful pastels and brights, which look unique and picture perfect. They were originated in the city of Nawabs, Lucknow, and the word 'chikan', literally translates to embroidery.
Chikankari is the unique technique of making intricate designer patterns on a fabric, all by hand. If you're having a summer wedding, we'd highly recommend wearing a Chikankari lehenga on one of your functions!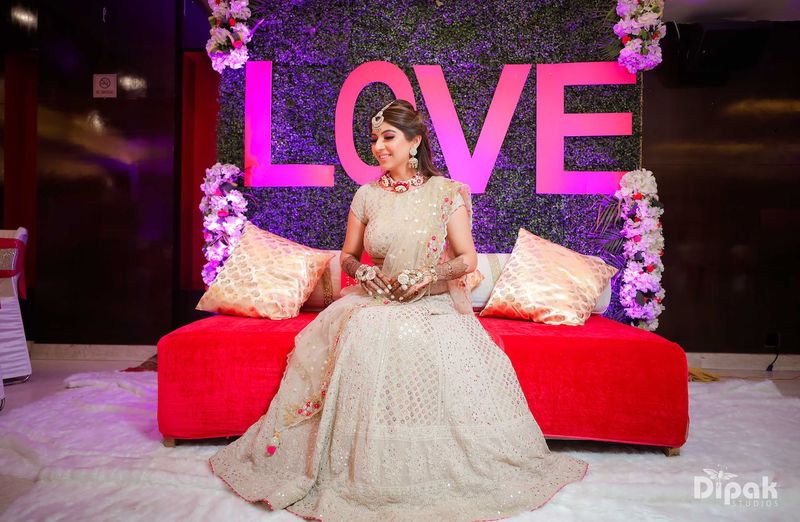 Here's all the info you'd need on where to buy your Chikankari lehenga from!
Budget to Mid-range Designers 
Here are some well-known and some lesser-known gems who dabble a lot in Chikankari. 
Avnni Kapur Clothing Line

We love her creations in soft pastels, which are great for brides on just about any wedding function! We especially love that panel work lehenga in Chikankari which is drool-worthy!
Instagram – avnni_kapur_official
Vintage Paradise By Ravneet D.

Came across this label thanks to this bride who wore this gorgeous lavender creation on her mehendi, which was customised!
Instagram – vintageparadiseofficial
Vandana Malhotra

Admirable Chikankari beautifully embroideried with the delicacy of gotta. A perfect piece for your haldi or sangeet ceremony.
Instagram – labelvandanamalhotra
Bhumika Grover
Gorgeous brides ❤️ their elegance in simplicity .. Natasha looking so graceful and pretty in this customised chikankari lehenga for her day wedding.Instagram – bhumikagrover
Yoshita Couture

Love this bright red lehenga with Chikan work- not a lot of budget designers pull them off in brights well!
Instagram -yoshitacouture

She has some nice budget picks in nice and pretty shades which look nice and fresh for the Mehendi.
Instagram – suruchiparakh
Kalki Fashion

They have a whole Lucknowi collection with a lot of options in a lot of colours! The good part is that they ship abroad as well.
Sumona Couture

This one has lehengas in pastel shades with Lucknowi work which are subtle and pretty if you're looking for budget options.
Instagram – sumona_couture
Meena Bazaar

Image via Meena BazaarThey have some simple designs for smaller functions if you're looking for them!
Instagram – meenabazaar