For a bride-to-be, the wedding day is full of mixed feelings. There's happiness, tears and for sure a lot of jitters! While it is the most awaited and the most special day, there are a lot of thoughts that go on in her mind on the night before the wedding. Everyone tells about how beautiful the new phase of life is going to be, but what no one tells the bride is about the anxiety that will come with the good. But, don't you worry beautiful brides. We're bringing you ways to stay calm and to avoid those wedding jitters.
1. Take a long soothing bath
Trust me, girls, a bath does wonders. Warm the water up a little bit according to your preferred body temperature; light some fragrant candles and just enjoy the soothing last alone bath time at your childhood home. This will relax your nerves and shift your stressful thoughts to some calming notes. Enjoy the me-time and think about the beautiful time you have spent with your family.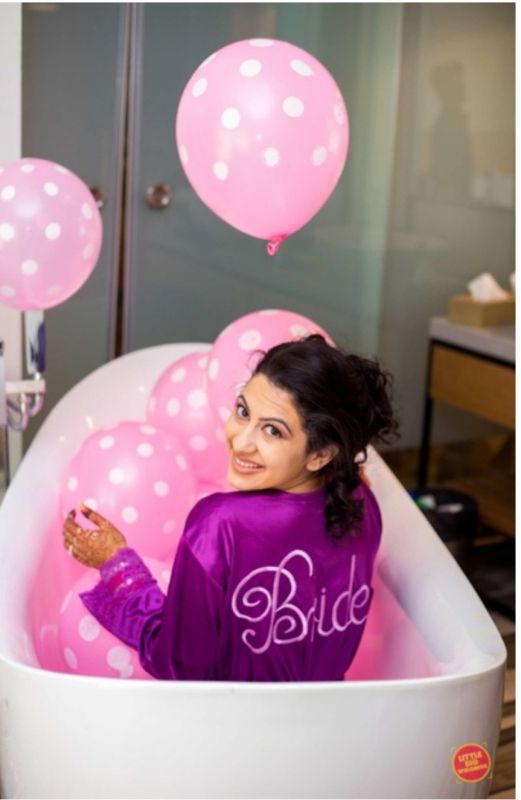 2. Listen to some music
Nothing makes the mood better than some music. Plug in those earphones and listen to the music you love. You could also dance your heart out if the music charges you up. It will help you feel better and calmer, making you forget all the anxiousness and weird wedding thoughts. It will let you be yourself.
3. Anchor the love around you
Don't forget that it's your last night with your loved ones. Surround yourself with all your family members and friends, who make your world a better place. Let them talk about your embarrassing stories, let them make fun of you, let them pull out some of your secrets and just be present, laughing to your heart's content. After some years, these are the moments that you will remember and smile at. Thank your parents for all their care and nurture, thank your siblings for always having your back and thank your friends for always solving your life's mess. Cherish these times and make your way to the bed with a smile on your face.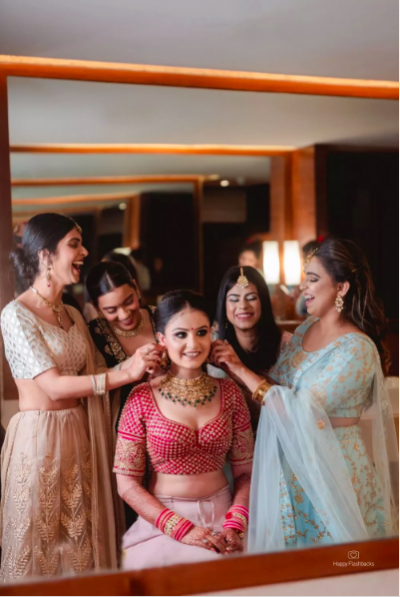 4. Drink lots of water and binge on your favorite dessert
Hydration is the key to a night of good sleep. All the anxious thoughts can part ways with a glass of water and maybe your favorite food. It is okay to step back, breathe, binge on a dessert and have lots of water. You can't make everyone happy, but you can definitely make yourself smile. This will help you get your much-deserved beauty sleep.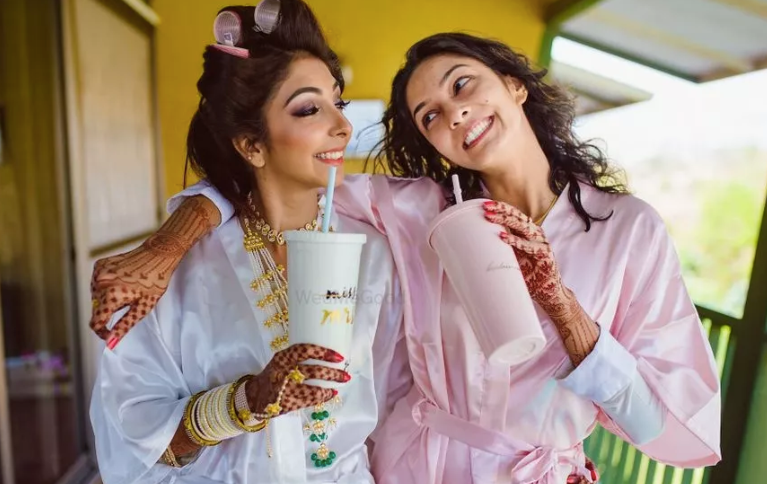 5. Write your feelings
Wedding jitters may just not let you sleep and keep your head occupied by questioning every decision you have ever made. Take out your diary and note down your feelings. Vent it all out so that you have nothing within. This will not only help you feel better and head to the bed for a good sleep but you can also read this in the future and have a hearty laugh.
Tell us how you are planning to part ways with wedding jitters!