Indian bridal jewelry has a vast variety of different jewelry types. From plain to the grand one, Indian culture has every sort of jewelry.
Now the question comes that how to choose among such a vast range of Jewelries. Finding a piece of suitable jewelry which embraces your wedding outfit is hard to find.
And every bride asks for grand and beautiful heavy jewelry to embrace her look at her wedding.
One such Jewelry marks a statement and gives your personality a royal appeal. Aadh necklace is basically half of the necklace. And can be divided as a choker followed up with gold strings. It comes in every range from Kundan to Meenakari.
This necklace was seen on Rajasthani brides more but now it is loved by everyone in the country.
This bridal jewelry completes the look of the bride. It's simple and shows the culture with it too.
Yes, an Aadh necklace!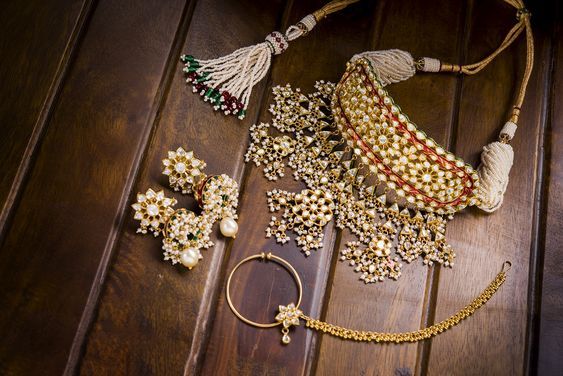 What Is An Aadh Necklace Made Of?
An Aadh can be a block of gold, or made with kundan and other precious stones with two strands to tie at the back.
Let's take a quick look at real brides who wore the Aadh necklace and left us wanting more!
 Major Rajasthani-Bride Vibes Complete With The Aadh And A Borla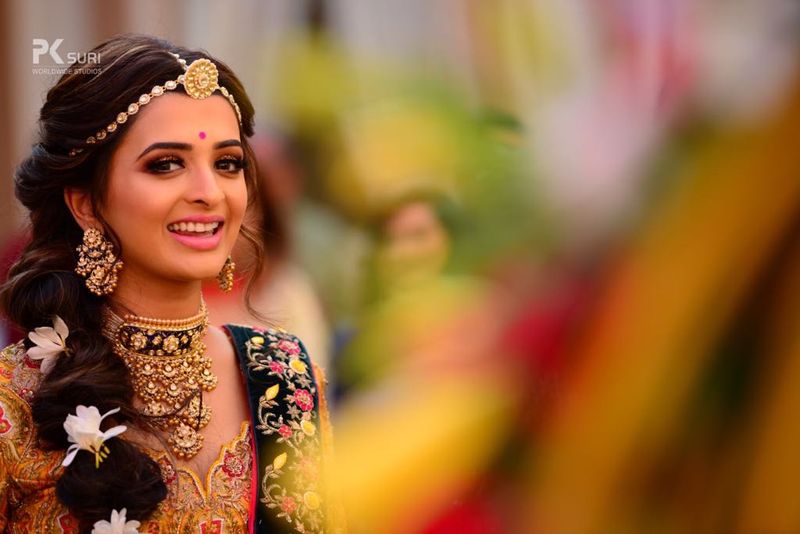 Modern and Classy – The Gold Aadh With The Pink Outfit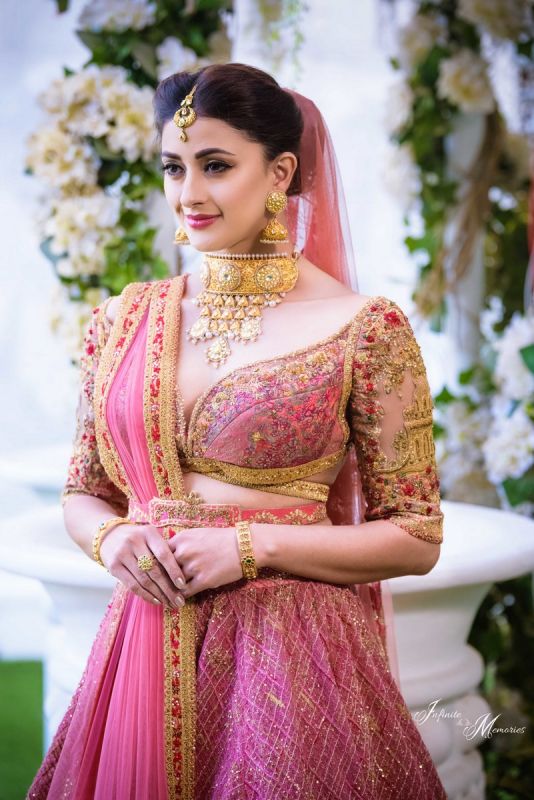 Styled For Her Mehendi By This Bride!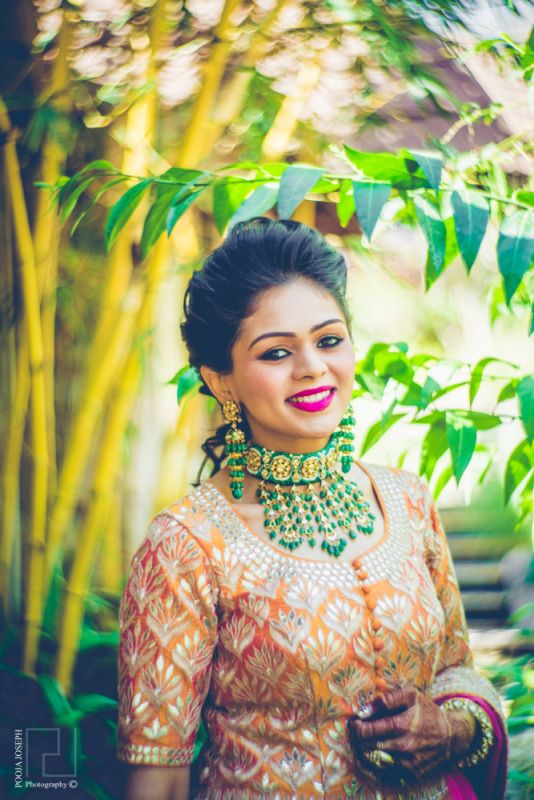 This Bride Perfectly Matched Her Aadh Necklace With Her Mangtika & Earrings. Result- A Gorgeous Set!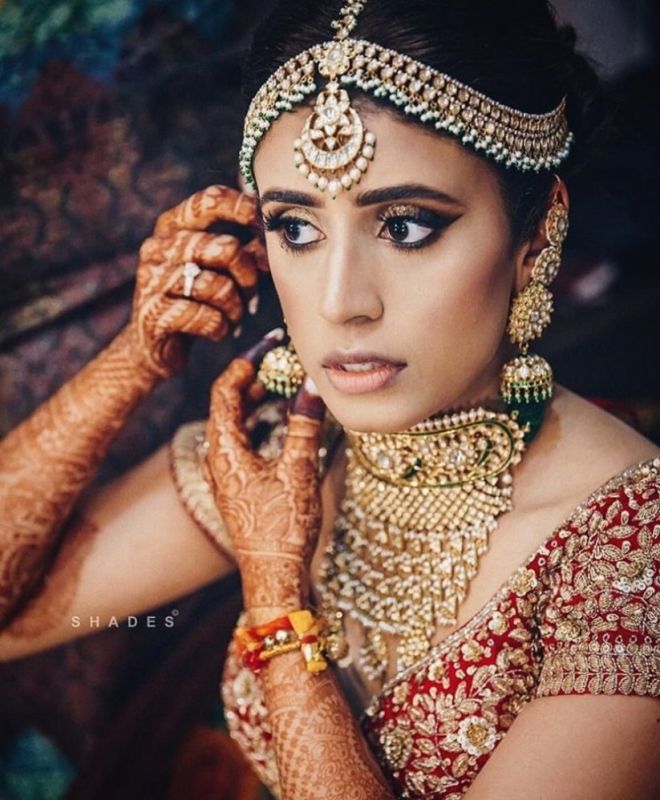 How Stunningly Is That Aadh Necklace Adding Dimension To This Bride's Look!
Sonam's Meenakari Aadh With Intricate Floral Motifs And Studded Strings!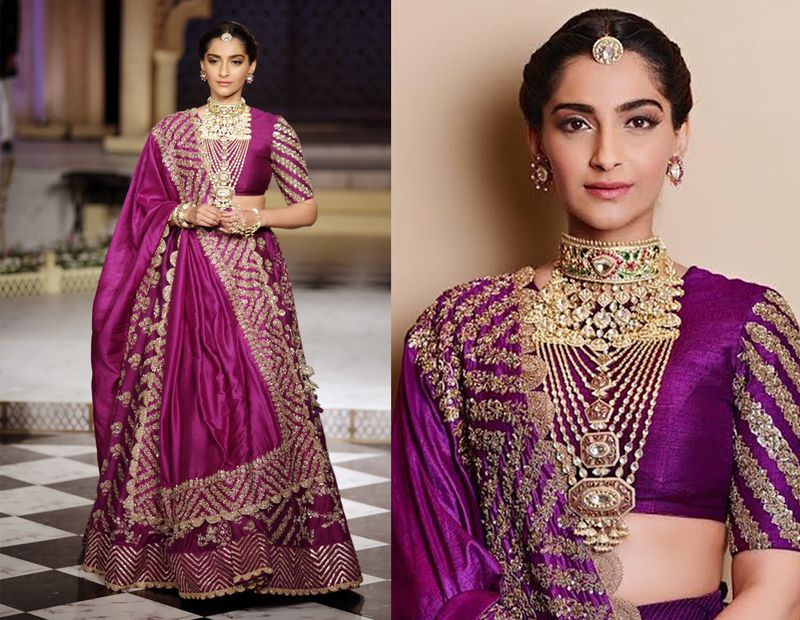 An Aadh In A Stunning Color Will Compliment Your Monotone Lehenga Just Right. Here's Proof!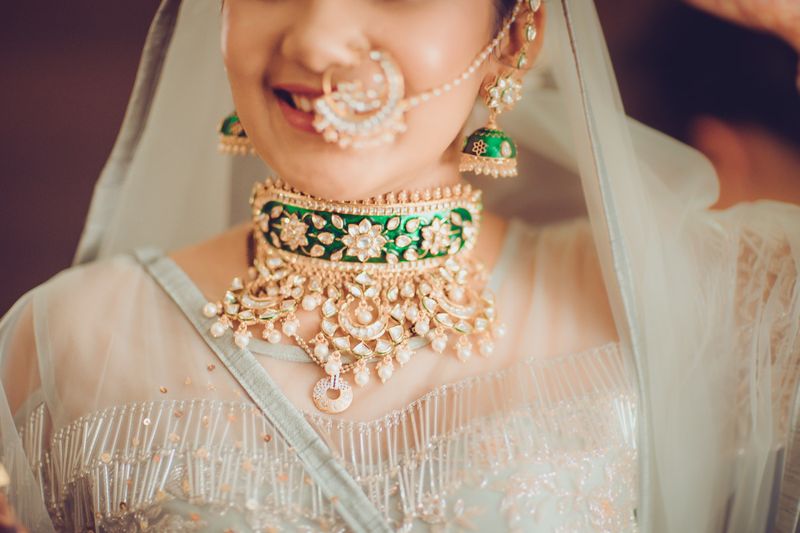 Here's Another Square Design That's So Traditional, Stunning Nonetheless
Crafted With Precious Stones, this is making her look complete! Don't you agree?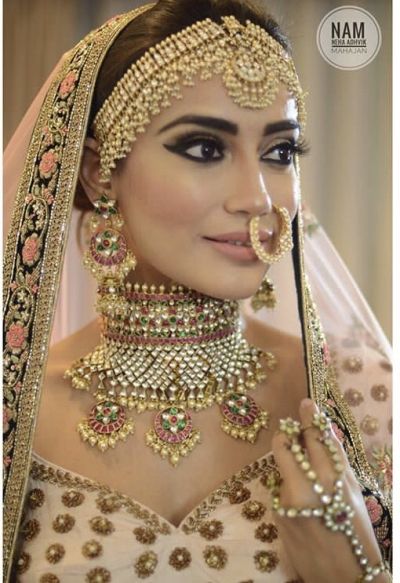 A Gold Choker With Meenakari Work To Match Her Peach Suit!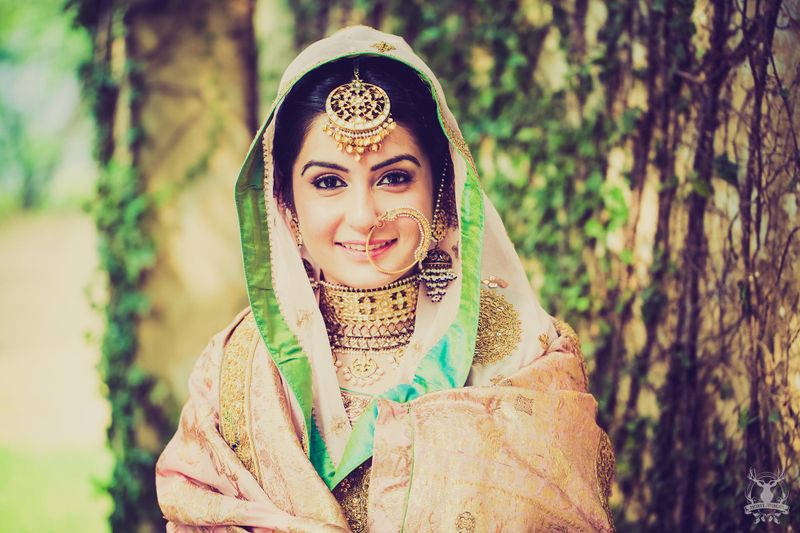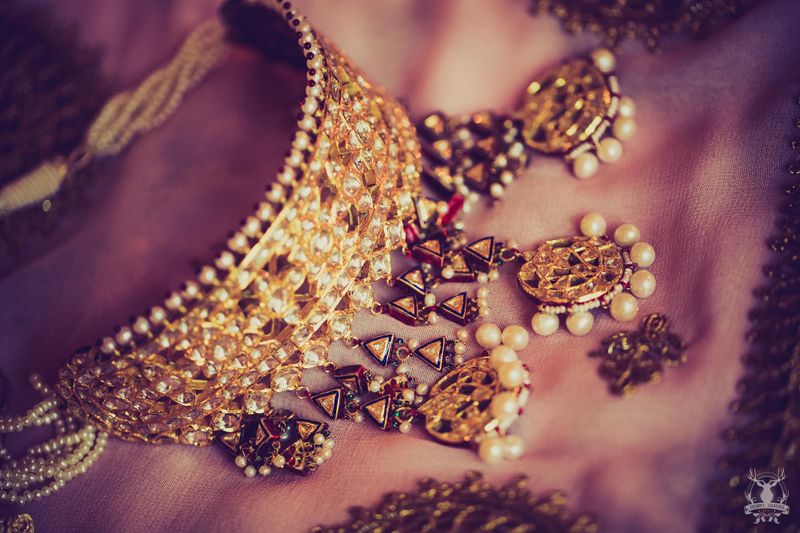 Thinking that your jewelry can get too out there? The Necklace Looks Equally Pretty When Paired With A Suit!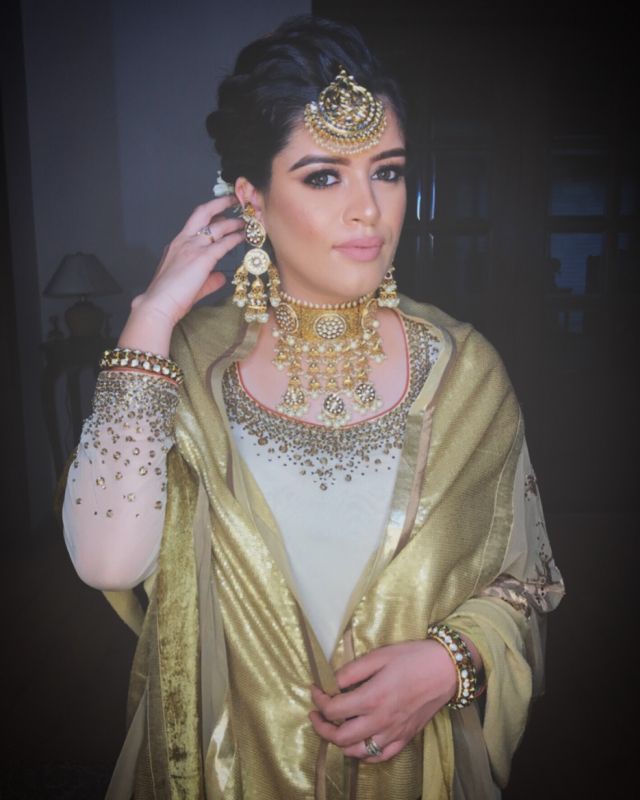 Wondering if you should get an Aadh for yourself? Yes yes yes!